PFS Switzerland
Home of Pathfinder Society Organized Play in Switzerland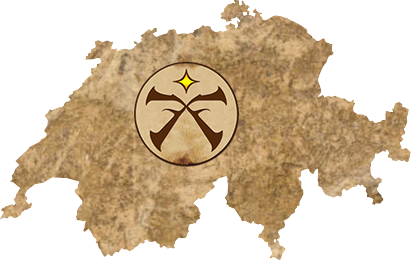 Welcome on the PFS Switzerland website! Homebase of all Pathfinders and Starfinders in Switzerland! Most of our activity revolves around the lemanic (Geneva-Lausanne) region, but we are always looking for ways to expand and play more games so feel free to contact us! Most of the stuff around here is in the Galtan language (i.e. French), but we do have a few things for those who only speak Taldan.
If you are looking for games to join, you'll find the dates of our next event on the right as well as a link to our facebook page where you are welcome to post in english. If you prefer, you can contact us directly using this form.
If all you care about is the awesomness of GardenCon, all the information regarding this event is here.
Finally you are also welcome to browse and contribute to our photo gallery.
See you at the gaming table!
The Swiss VO team
This website uses trademarks and/or copyrights owned by Paizo Inc., which are used under Paizo's Community Use Policy. We are expressly prohibited from charging you to use or access this content. This website is not published, endorsed, or specifically approved by Paizo Inc. For more information about Paizo's Community Use Policy, please visit paizo.com/communityuse. For more information about Paizo Inc. and Paizo products, please visit paizo.com.